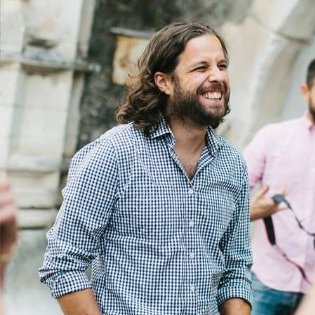 Paul is one of the most recognized and awarded creatives in the advertising industry. His work has been parodied on Saturday Night Live praised by Al Gore debated on CNN and put on display in both The Smithsonian and The Museum of Modern Art. Memorable campaigns include "Whopper Freakout" and "Help I Want to Save a Life" both featured in the Taschen book "GameChangers" about the work that has redefined advertising.

Before founding Interesting Development, AdAge 2019 Small Agency of the Year, Paul ran Goodby Silverstein and Partners NY. Under his leadership GSP NY created one of 2015's best and most awarded campaigns and landed a coveted spot on Creativity Magazine's "Standouts" list.

Outside of advertising, business Paul is a limited partner at BCV, an early stage venture firm, an investor in White Rabbit, a crypto currency hedge fund, and an investor and advisor to numerous startups. Art Paul co-wrote a short film chosen as an official selection at numerous film festivals including Sundance, and also created a sonic installation with renowned sound designer Joseph Fraioli which premiered at the Walker Art Center in Minneapolis. Life Paul has two boy children, one unbelievable wife and very little me time.